Improve the quality and reproducibility of your ELISAs
Widely used in an array of industries, ELISAs are a powerful quantitative tool. But assay quality is critical and workflow complexity makes them time-consuming to optimize and troubleshoot. Artel can help…
Pipette training and assessment can make a difference
Whether you're running an immunoassay to discover the next generation of therapeutics, developing a clinical test to track an emerging infectious disease, keeping our food supply safe or developing new vaccines, the accuracy and reproducibility of your immunoassay data is critical.
With numerous assay steps, reagents, dispensing and detection tools involved, keeping CVs low, getting reproducible data, and ensuring trouble-free transfer of your immunoassay from one group to another can be a challenge.
Artel can provide the tools and expertise to help.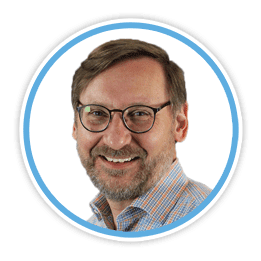 Nathaniel Hentz, PhD
Vice President
We're here to help
If you would like more details on how Artel can support your assay, whether it is troubleshooting, optimization, or assay transfer, don't hesitate to reach out—we are here to help.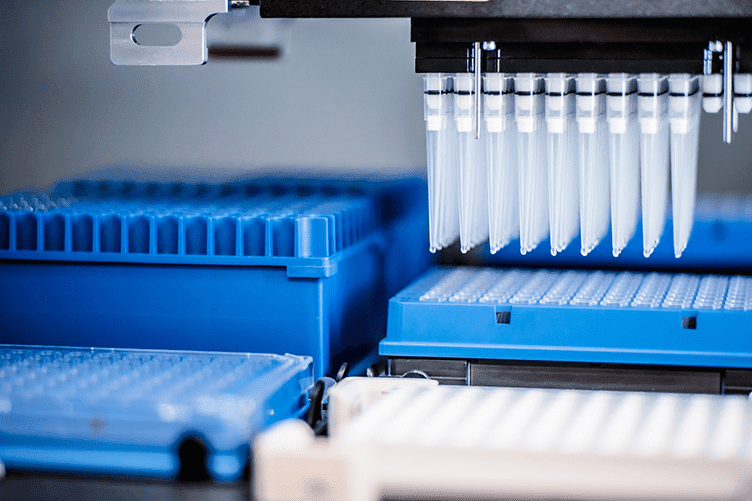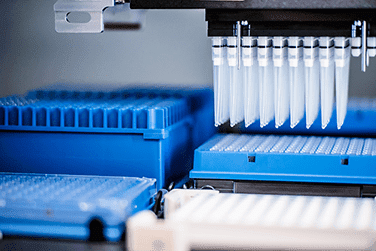 Speed up ELISA development and optimization
How many washes are optimal? Are the mixing conditions effective? Are the automated liquid handler (ALH) transfers accurate? Is every tip delivering the specified volume to each well? Which ELISA steps are most sensitive to liquid handling variability depending on the liquid class of the reagents dispensed? And is there operator variability?
Approximately 40% of ELISAs fail at some point during the assay's lifetime if these parameters are not managed and well understood. The MVS can help develop the test plan and protocol faster and with more confidence. Whether you are using a manual multichannel pipette or an ALH, you can use the MVS to assess mixing, washing and reagent dispense steps, which can help you get to optimal conditions much faster, thus saving time, reagents, and money.
MVS Multichannel Verification System
Do you know if your automated liquid handler volumes are on target, run after run?
Verify volume transfer precision and accuracy in your lab and simplify regulatory compliance with the easy-to-use MVS.
Troubleshoot ELISAs faster
Do you experience problems with reproducibility, high backgrounds, large CVs, or your standard curve?
The MVS can help with these as well by enabling efficient assessment of a number of factors including:
• Pipetting accuracy (manual and ALH)
• Pipetting technique
• Assay conditions such as various reagent classes (aqueous, glycerin, DMSO), washing and mixing
• Consumables such as disposable tips
For steps involving single channel pipettes, a PCS (Pipette Calibration System) can be used to quickly and easily assess these factors.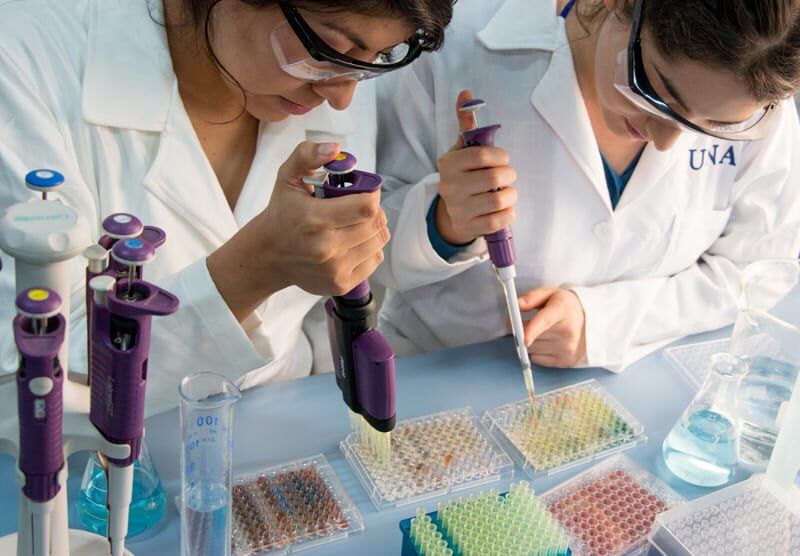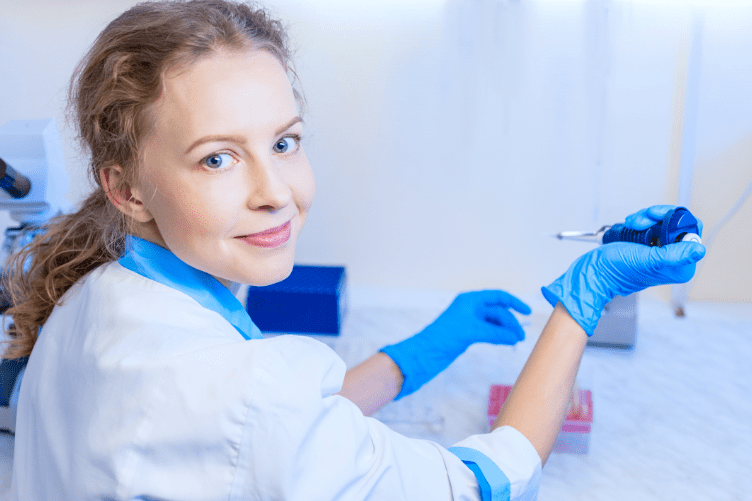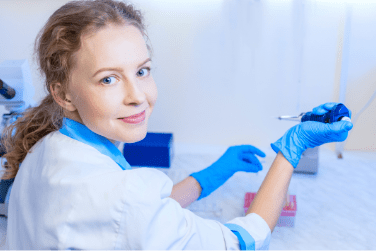 Verify proper pipetting technique
Are some technologists and scientists in the lab able to run ELISAs with smaller CVs than others?
It might be because they have better pipetting technique. Proper pipetting is an often-underappreciated skill, but aspirating too fast or slow, placing the tip too high or low or at an angle, and even pausing too long between aspirating and dispensing can decrease pipetting accuracy and increase variability. And as these problems with pipetting technique propagate across a multistep procedure like an ELISA, the CVs in the final data can be negatively impacted.
The MVS for multichannel pipettes and PCS for single channel pipettes can help here as well, by enabling quick checks of a scientist's pipetting technique to ensure that this is not increasing the variability of your ELISA results. Additionally, scientists can get training at Artel or on site at your facility through the Artel comprehensive training program.
Easily ensure accurate and precise volume transfers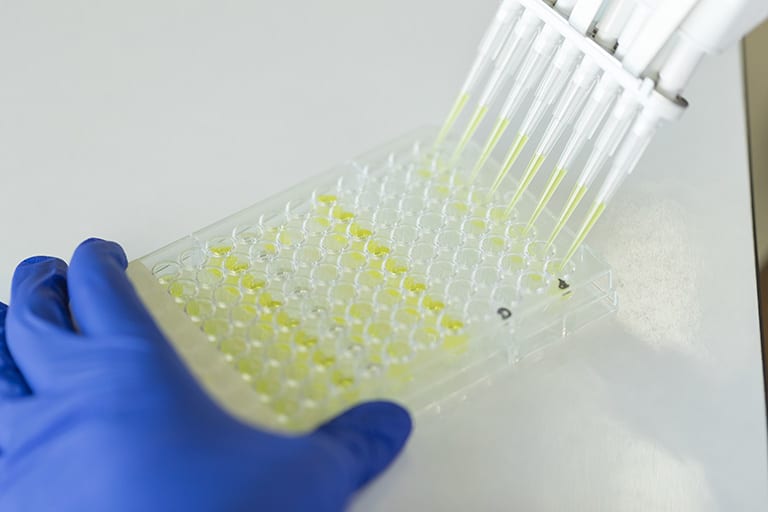 PCS Pipette Calibration System
The best way to calibrate pipettes – and the only way to ensure operator competency.
Are your pipettes and operators delivering accurate and reproducible results, every time? Ensure your pipettes and operators are performing properly.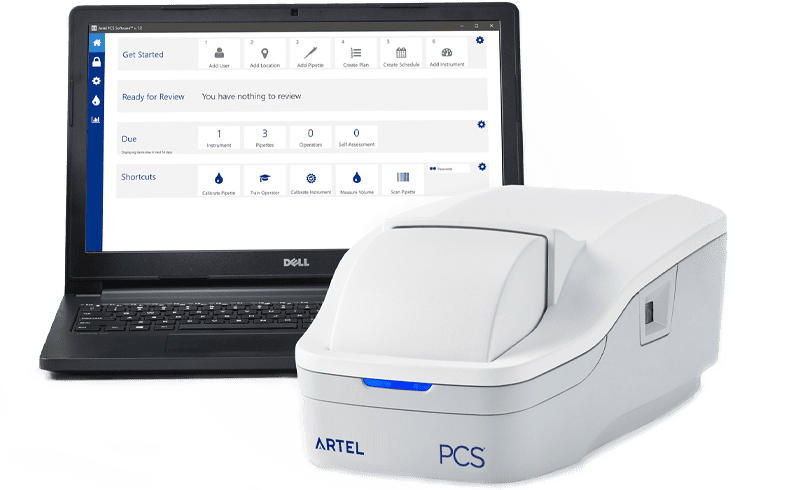 Get extra support with Artel Services, Training and Consulting Support
Need expert help with any of these tasks? Artel offers a complete suite of consulting services including automated liquid handler calibration, assay optimization support, proper pipette technique assessment, industry and ISO guidance, training, and more.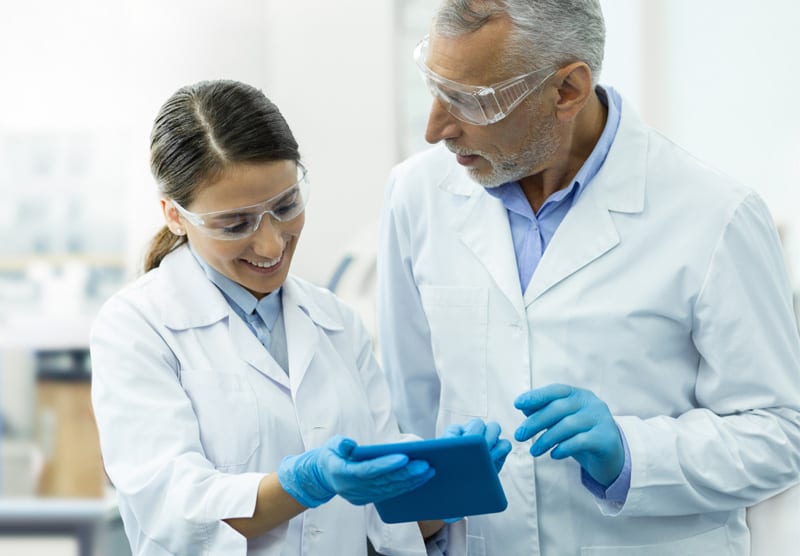 Customer Stories
See all the ways Artel helps big pharma, biotechs, CROs, instrument manufacturers, and diagnostics companies generate data and deliver services that they and their customers can trust.

Find out how Artel technology helps Tecan's Te-Care service team keep their customers happy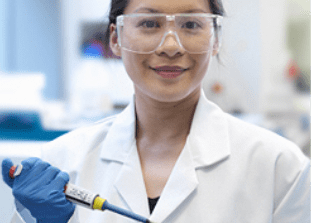 How an out-of-the-box solution for reducing liquid handling variability improved the entire assay process.
Ready to transform your
automated liquid handling process?